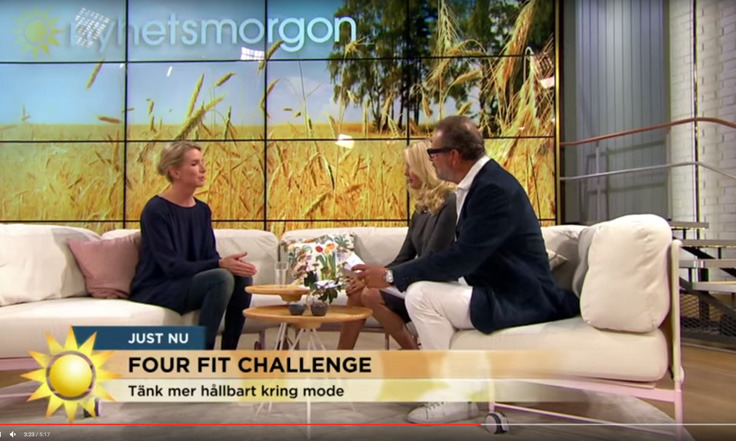 Have you missed us when we talked Four Fit Challenge in the media, here are the best clips here! We talk about how the challenge came about, what it means to make a #fourfitchallenge and give our top tips.
Nyhetsmorgon in TV4 from 2015-09-11:
Now comes a challenge for all of you who change clothes every day. "Four Fit Challenge" is an initiative that involves just to carry four items of clothing in a week to protect the environment. Underwear and outerwear omitted. Anna Vilén Sysav explains.
Sveriges Radio P1
Listen to Anna Vilén, communicator Sysav who is the initiator and Mia Anderberg, stylist.
Sveriges Radio P4 Malmöhus
P4 Malmöhus have Madeleine Fritsch Lark and Ebba Granath jumped on the idea this week.
- We get tired of the clothes, we buy poor quality, and throws them out, Anna says Vilén.