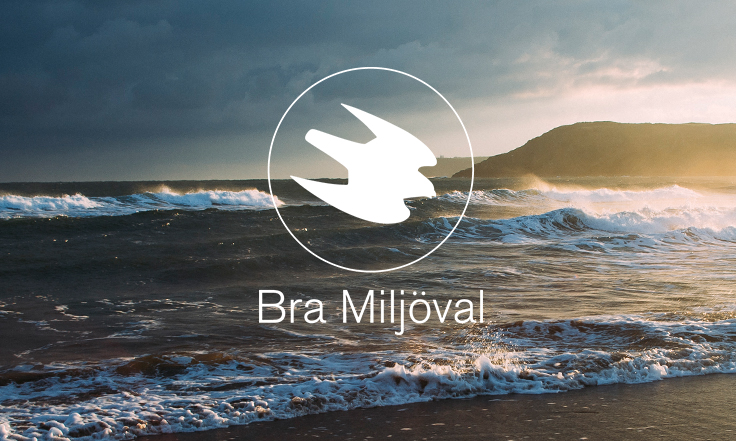 SSNC started their eco-label Good Environmental Choice 25 years ago. The idea was to sensitize us consumers on how we shop to protect endangered animals, plants and habitats. So we can make the right choices for the future.
It's pretty cool that you're sitting with the power to protect the environment by making a Good Environmental Choice. Today it is still the only label in Sweden that is endorsed by an environmental organization. Good Environmental Choice endorses products and services in various sectors including textiles and chemical products, detergents and fabric softeners.
Choose a sustainable society
SSNC's eco-labelling has two principles: that natural resources must be saved, and biodiversity and human health must not be endangered.
This means that all toxic and slow-release chemicals must go. The goal is to reduce total energy use and to switch from fossil fuels to renewable energy sources.
It pays to choose eco-labelled products
The fact is that products and services that bear the eco-label save nature. Natural water flows have been protected and hydropower plants have adapted to the environment. Another good result is that the environmentally hazardous LAS surfactant has virtually disappeared from Swedish detergents. There is something truly unique in the world and  eco-labelling has the power to influence. YOU have the power to influence.
Tough demands become even tougher
The criteria for receiving the eco-label are tough, and the SSNC is constantly working on making them even tougher. This autumn the requirements for the cosmetic and chemical products in detergents and fabric softeners will be revised. Products carrying the label must continually evolve to be gentler on the environment. Learn more about SSNC here.
Sysav contributes 50,000 SEK for continued development of the eco-label
At Sysav we work to streamline the reuse and recycling in our 14 owner municipalities. But we also look at ways to accelerate development through other environmental campaigns. SSNC's Good Environmental Choice eco-label is an initiative that really makes a difference and we want to be part of it. That's why we're donating 50,000 SEK during the Four Fit Challenge for their continued efforts towards a more sustainable textile industry and a more sustainable mindset around the use of textiles.
Good environmental choice certifies companies in the following areas:
Textiles
Chemical products
Transport
Heating and ventilation
Electricity

Biofuels

Shops

insurance